Los Angeles, Nov 2 (Calcutta Tube) Veteran singer Elton John hopes to open a museum to display his private photography collection and personal memorabilia one day.
The 'Rocket Man' hitmaker has amassed a huge amount of artwork over the years, and stores it all in two massive warehouses in London, along with mementos from his long music career.
'I've got two (warehouses). They've got old stage costumes, sets pianos, all the memorabilia. It's quite a lot. I've got to decide what to do with that,' aceshowbiz.com quoted him as telling Britain's 'The One Show'.
'I've always wanted to leave my photography collection to the nation — (husband) David (Furnish) and I probably have the largest private photography collection in the world, or one of them. There isn't a photography museum in England, there should be and I'd love to leave all the photographs to the nation and the memorabilia at the same time, so create a museum where you see my life.
'Instead of doing a biography or autobiography, you see my life through objects and you get to see the wonderful photographs I've collected over the years. I'd love to do that but you have to find a space and get it funded — it's one thing saying you'll do it but it's quite complicated,' he added.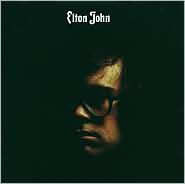 Empty Sky was followed by Elton John, a more focused and realized record that deservedly became his first hit. John and Bernie Taupin's songwriting had become more immediate and successful; in particular, John's music had become sharper and more diverse, rescuing Taupin's frequently nebulous lyrics. "Take Me to the Pilot" might not make much sense lyrically, but John had the good sense to ground its willfully cryptic words with a catchy blues-based melody. Next to the increased sense of songcraft, the most noticeable change on Elton John is the addition of Paul Buckmaster's grandiose string arrangements. Buckmaster's orchestrations are never subtle, but they never overwhelm the vocalist, nor do they make the songs schmaltzy. Instead, they fit the ambitions of John and Taupin, as the instant standard "Your Song" illustrates. Even with the strings and choirs that dominate the sound of the album, John manages to rock out on a fair share of the record. Though there are a couple of underdeveloped songs, Elton John remains one of his best records. [The CD reissue includes the bonus tracks "Bad Side of the Moon," "Grey Seal," and "Rock n Roll Madonna."]