London, Oct 22 (Calcutta Tube) Rapper Akon says his new album is influenced by many styles of music he has been exposed to touring across the world.
The 'Sexy Chick' hitmaker drew influence from across the globe to produce 'Stadium' which sees his established hip hop sound mixed with dance beats and influences from as far afield as Japan and India.
'As you grow, you experience different things. You start travelling, you start collaborating with different people and you start experiencing life bigger,' contactmsuic.com quoted him as saying.
'I was the type of artist that created my music based from my experience. And nothing has changed. I'm always in Europe, always in Asia, always in India, always in Japan, always in Africa, the U.K., France, and this is the kind of music that I'm exposed to,' he said.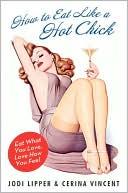 Chocolate cake for breakfast and a pound of spinach for dinner? Looking and feeling your best has never been so easy, so guiltless or so much fun! Let's be honest, ladies, are you tired of hearing about the eating habits of airbrushed celebrities? Do you want to feel sexy as you slide into your favorite jeans, but you're too confused by the complicated diet plans out there? Well, here is the antidote to all of that nonsense! With saucy wit and goodwill to spare, Lipper and Vincent reveal their tricks for how you can overcome any food obstacle, from which cocktails will keep you light on your feet past midnight to how you can stay on track when you're down in the dumps (or if you just got dumped). They'll teach you how to eat the foods you love with confidence, make smarter choices, and wake up your inner Hot Chick once and for all. It's time to end the vicious dieting cycle with this straightforward and hilarious guide to enjoying your food, embracing your body and celebrating yourself like only a true Hot Chick can.