New Delhi, Nov 2 (Calcutta Tube) TV actress Sara Khan is set for a sticky situation. While she has been gladly warming up to actor Ashmit Patel on 'Bigg Boss 4', now her long-time beau, actor Ali Merchant, is entering the reality show Wednesday for a weeklong-stay.
Sara, who is popular for her role in 'Bidaai', has been in a widely publicised relationship with Ali since the past three years. But upon entering 'Bigg Boss 4', her behaviour suggested all isn't well between the two.
Sara also started getting closer to co-participant Ashmit, and even shared a goodnight kiss and some candid moments in his arms. It seems like Ali has crumpled under the pressure of the Ashmit-Sara proximity and is entering the show to set things right.
Sara had been shifted to a secret room in the 'Bigg Boss' house last week, and she had been witnessing Ashmit's cuddly moments with Pakistani actress Veena Malik from the secret room.
But now Sara is back in the house, but little does she know that even before she can confront Ashmit for his behaviour, her own boyfriend Ali will be there to settle scores with her on the show.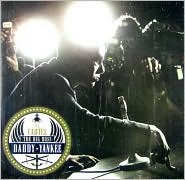 It took Daddy Yankee a long time to follow up Barrio Fino (2004), the most successful and influential reggaeton album to date, but when he finally unveiled El Cartel: The Big Boss three years later, the wait seemed worthwhile. It's a well-conceived album with a wealth of commercial potential. It not only pushes the hybrid Latin style forward creatively; it also broadens Daddy Yankee's appeal considerably, teaming him with pop-rap household names like Fergie and Akon while playing down some of Barrio Fino's Latino-specific lyrical themes in favor of potent club-bangers that are as conducive to body language as they are to Spanish. Admittedly, the three-year wait between Barrio Fino and El Cartel was eased by the December 2005 release of Barrio Fino en Directo. That CD/DVD package served a few purposes, beyond functioning as a profitable stopgap released just in time for the holiday shopping season. For one, it signaled the beginning of Daddy Yankee's relationship with Interscope; previously, he'd relied on the major labels only for distribution. Secondly, it repackaged the hits from Barrio Fino as live recordings, in the process showcasing Daddy Yankee's ability as a live performer with a willingness to tour internationally. Perhaps most importantly, though, Barrio Fino en Directo included a handful of strong new recordings — including the singles "Rompe" (a number one Latin hit) and "Machucando" (number two), along with bilingual collaborations with Snoop Dogg ("Gangsta Zone") and Paul Wall ("Machete Reloaded") — that were a clear indication of what could be expected on El Cartel. Indeed, El Cartel is largely comprised of both potential hits and mainstream-crossover collaborations (Fergie, Akon, will.i.am, Nicole Scherzinger, Scott Storch), with most of the latter also qualifying as the former. Highlights are numerous, and they're spread across the album: in particular, the nine-track stretch that extends from "Fuera de Control" (the only Luny Tunes production here, surprisingly) to "Papi Lover" is a nonstop delight, though the three-song stretch near the end of the album including "Corazón Divina," "Plane to PR," and "Me Quedaria" also stands tall and closes the album on a satisfying note.