Thiruvananthapuram, Oct 18, 2010 (Calcutta Tube) Kerala and the German state of Bavaria Friday agreed to develop stronger trade ties in the information technology sector.
Top officials of the two sides held talks under the aegis of the Group of Technology Companies (GTECH) here. German Deputy Consul General Friedrich Rahn said IT entrepreneurs in Kerala could tap the European Union (EU) market by setting up base in Bavaria.
'Bavaria is virtually at the centre of Europe and provides a gateway for Indian businessmen to explore the EU (European Union) market. The export from Bavaria was 150 billion Euros last year,' added John Kottayil, executive director, State of Bavaria India office.
Kottayil said around 65 Indian companies had already set up their offices or manufacturing units in Bavaria with an investment of more than $900 million.
GTECH secretary Anoop P. Ambika said Kerala, with its core strength in IT sector, was well positioned to tap the market opportunities in Bavaria.
Bavaria, the largest and most industrialised state in Germany, is home to brands like BMW, Audi, Siemens, Puma, Adidas and Allianz.
An Insight Into The It Industry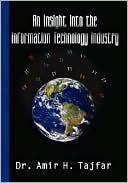 The growth in the information technology in the past twenty years has been so significant that many professionals working in various industries and even large number of individuals in the IT industry are falling behind the ever growing IT related technologies. This book is designed to provide the readers with a very good understanding about the IT industry as well as the most up to date knowledge about the industry. The unique features of this book are .It is very industrial oriented. Very comprehensive and covers almost all features about the industry, including project management related techniques, quality assurance, quality management and audit, project architecture, project life cycle, business development, project economy, etc. In fact no other books cover so many different topics. It covers very basics as well as the most detailed part of the industry, in order to support a wide range of audiences. Regardless of your knowledge level, you will find something new in this book.