Mumbai, Oct 18, 2010 (Calcutta Tube) Bollywood actor John Abraham, who has been sentenced to 15 days in jail in a rash and negligent driving case registered in 2006, Friday said he would appeal against the verdict.
'To begin with, I'm a law abiding citizen and I will be appealing this verdict and will go to every length to have this verdict appealed. I'm advised that I have a good chance of succeeding this appeal,' John, who is currently out on bail, said in a statement here Friday night.
'I am also clarifying with this statement only because I am a public figure and in all modesty I do have a large youth interaction, who look to me for guidance and leadership and inspiration and I don't want them to feel or take way that when wronged, we do not fight for what is right,' John said, reading from the statement.
'I also want to categorically state that I have the highest regard for the judicial system of our great country and this is more of a personal clarification I felt compelled to make due to the public life that I also lead than I commenting in any way to the judicial view,' he added.
John was Thursday sentenced to 15 days jail by a city court. He was charged under sections 279 (rash driving or riding on a public way) and 337 (causing hurt by act endangering life or personal safety of others) of the Indian Penal Code. He immediately applied for bail and deposited a fine of Rs.1,500.
The accident took place April 8, 2006 when the actor banged his 1100 CC Yamaha Hayabusa motorbike into a cycle, injuring two people.
Featured John Abraham Film: PAAP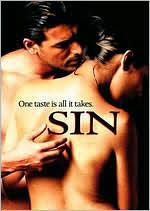 The production team behind the 2003 Bollywood his Jism return with this thriller about a girl who travels to Delhi in search of a young boy reputed to be the reincarnation of a grand master, and the gangster that pursue them into the mountains after the child bears witness to a gangland slaying. Kaaya (Udita Goswani) is the daughter of a Buddhist (Mohan Agashe) who lives deep in the mountains. When word spreads that a young boy named Llahmo (Madan Bhiku) is an ancient master in a new body, Kaaya dutifully travels to Delhi in order to seek him out. Unfortunately for both Kaaya and Llahmo, the child has seen something he shouldn't have. As the frightened pair beat a hasty retreat back into the Himalayan foothills, honest cop Shiven (John Abraham) does the best he can to get them out of harms way.